Fitposium
For your convenience, Aglow is your one-stop-shop!   Tanning, hair and makeup packages available!
.
To schedule your appointment:
Please fill out our contact form or email directly to info@aglowtanning.com.  If you pay before you schedule an appointment, you will get a response with prep info, location, and appointment(s) within 24 hours.
.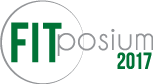 FITposium Tanning
At our location of choice
Payment is required to hold your appointment(s).
.
The Works!
Includes:
1 Tanning Session

1 Professional Hairstyle for casting calls (ATTEND WITH DRY HAIR) – Bring your clip-in extensions if you plan to use them and submit the $15 upgrade fee.

1 Professional Makeup Application for casting calls – False lashes included.
.
A la Carte
Professional Hair & Makeup Service only
Professional Hair Styling 
Have clip-in extensions you'd like us to apply?  Upgrade for only $15! 
Professional Makeup Application 
Click here for prep instructions & FAQ
*There is a 10% cancellation fee on all prescheduled appointments.
**Prices listed do not include gratuity.  Gratuity is up to the discretion of the client (typically 15-25%) and my be paid in cash to your service provider.
***Non refundable after midnight on 10/18/2017.